Karen Atkins
Office Manager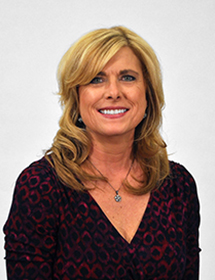 Karen Atkins assists the Executive Team with property acquisitions, due diligence research, property sales, refinancing of current loans and monitors the Property Management and Accounting Departments. As Office Manager, Karen also plays a central role in Ari-El's administrative operations including HR & recruitment efforts. She also works closely with the President, coordinating appointments and maintains all correspondence between the partners, managers and clients.
Ms. Atkins is a veteran with over 30 years of business, legal and real estate property management experience.
In addition to enjoying the fast pace of her professional life, Karen enjoys cooking, traveling and spending time with family, friends and her dog. She is an individual that craves being outdoors, staying active and can be found hiking, biking or backpacking on nature trails around the state.
contact details
29355 Northwestern Hwy., Suite 301, Southfield, MI 48034-1045