Patrick L. Kobylarz, CPA
Chief Financial Officer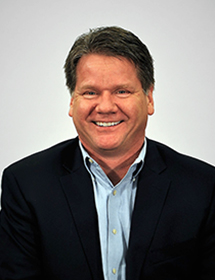 Patrick Kobylarz maintains a dual role with Ari-El Enterprises. As Controller of the real estate development side of the firm, he oversees the company's portfolio including acquisitions, financing, investments, property taxes and operating budgets.
Within the area of property management, Mr. Kobylarz manages the accounting department, reviews operational procedures and establishes internal controls. He also oversees benefits, payroll and 401(k) plans. In addition, he is responsible for strategic planning and implementation of the company's information systems.
Before joining Ari-El Enterprises in 1988, Mr. Kobylarz held senior auditor positions with a Fortune 100 corporation and a "Big 8" accounting firm.
Mr. Kobylarz is a Certified Public Accountant, Certified Information Systems Auditor and a Licensed Residential Builder and also has his real estate license.
contact details
29355 Northwestern Hwy., Suite 301, Southfield, MI 48034-1045