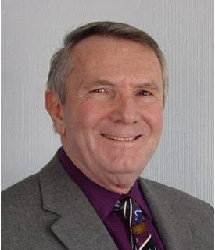 Arie Leibovitz has devoted his entire business life to the acquisition, development and management of real estate investment properties. After several years of learning the real estate business from the ground up, Mr. Leibovitz founded Ari-El Enterprises in 1979. Ari-El Enterprises was established to take advantage of Mr. Leibovitz' skills in maximizing real estate asset values. Today, the company is an agile enterprise that is poised to act quickly on profitable investment opportunities of any scope.
Mr. Leibovitz and his dedicated staff of professionals currently operate a diverse portfolio comprised of more than three and a half million square feet of high-quality industrial, office, retail and apartment communities.  He is a real estate broker licensed to practice in Michigan.
While maintaining a long-term point of view, Arie Leibovitz' keen instincts and entrepreneurial spirit are carefully balanced with his knowledge of how to minimize risk for partners, investors and lenders.
contact details
29355 Northwestern Hwy.,
Suite 301, Southfield,
MI 48034-1045